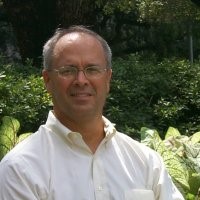 Dr. David Austgen
Entrepreneur, Executive, Consultant
Energy, Chemicals, Renewables
Proxima Consulting
Dave Austgen is an independent consultant and acting CEO of Earth Energy Renewables, a technology company producing volatile fatty acids from low value organic feedstocks. Previously, he served as Chief Commercial Officer for Proterro, a venture capital-backed startup developing technology to produce sugar photo-synthetically using cyanobacteria. From 2011 until 2013, Dave served as Chief Development Officer for Luca Technologies, a late-stage startup company developing biotechnology to increase natural gas production from coal beds. During 2010 he served as interim head of business development for both KiOR and American Process Inc. From 1989 until 2010, Dave worked for Royal Dutch Shell finishing his career there as Senior Business and Joint Venture Manager, America's, Shell Alternative Energy.
Other roles included Vice President of Technology, Shell Hydrogen and Global Technology Manager – GameChanger Innovation. Dave was an Adjunct Professor at the Jones Graduate School of Management, Rice University, from 1997 until 2004. He has served on numerous advisory committees and boards. He received a MBA and a Ph.D. in Chemical Engineering both from the University of Texas at Austin.