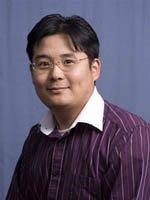 Dr. Su Ha
Associate Professor/Director
O.H. Reaugh Laboratory for Oil and Gas Research
Washington State University
Dr. Ha's research group's general interests lie in the area of energy generations from alternative fuels in a variety of ways. They focus especially on generating hydrogen gas from bio-fuels and abundant natural gases, developing fuel cells that directly convert the chemical energy of small organic molecules (e.g., formic acid) or logistic fuels (e.g., gasoline and biodiesel) to electrical power, working with natural enzymes to produce electrical power from sugars, and developing electric-field-assisted methane reforming and water-gas-shift reactor systems.
In hydrogen generation research, Dr. Ha's group's objective is to efficiently generate hydrogen gas from bio-ethanol and natural gases by synthesizing novel nanoparticle catalysts for use in hydrogen fuel cells. In order to increase reforming performances, Dr. Ha's group also investigates the effect of electric fields on heterogeneous catalysis. In liquid organic fuel cell research, his research group has been developing fuel cells that produce electrical power from simple organic molecules, creating a prototype that successfully ran a cell phone. Using these simple liquid organic molecules allows for development of portable fuel cells that permit use of laptops for days rather than hours without being connected to AC power. Ha''s group is also working to use natural enzymes to catalyze reactions to get energy from natural fuels, such as glucose. By using enzymes at the nanoscale, Dr. Ha and his group hope to increase efficiency and reduce the costs of producing energy.
Dr. Ha received degrees in Chemical Engineering from the University of Illinois at Urbana Champaign in 2005. He was appointed an assistant professor at the Voiland School of Chemical Engineering and Bioengineering at Washington State University (WSU) in 2005. He currently runs the O.H. Reaugh Laboratory for Oil and Gas Processing Research at WSU.