Scientists Write Invited Review to Commemorate 60th Anniversary of Scientific Journal
(September 2013)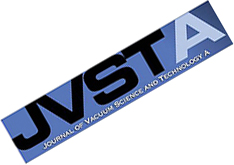 Congratulations to Don Baer, Mark Engelhard, Grant Johnson, Julia Laskin, Jinfeng Lai, Karl Mueller, Prabhakaran Munusamy, Suntharampillai Thevuthasan, Hongfei Wang and Nancy Washton, Pacific Northwest National Laboratory, on developing an invited review featured in the AVS 60th anniversary Journal of Vacuum Science & Technology A commemorative issue, published online Aug. 27.
Titled "Surface characterization of nanomaterials and nanoparticles: Important needs and challenging opportunities," the review examines characterization challenges inherently associated with understanding nanomaterials and the roles surface and interface characterization methods can play in meeting some of the challenges.
Also contributing are Alison Elder and Brittany Baisch, both with the University of Rochester, NY; Ajay Karakoti and Satyanarayana Kuchibhatla, both with Battelle Science and Technology India, Pune, Maharashtra, India; and DaeWon Moon at Daegu Gyeongbuk Institute of Science and Technology, Daeju, Korea.
The journal's September/October 2013 issue is a collection of invited review articles and perspectives by expert scientists and leaders in disciplines and fields represented by AVS for more than 60 years. A printed special cover edition of the commemorative issue will be available at the AVS 60th International Symposium & Exhibition, October 27 - November 1, Long Beach, Calif.
Acknowledgments: Portions of the research presented in the article were done using EMSL resources. As the article's acknowledgments state, it evolved from research programs, research conducted as part of the EMSL User Program, and interactions with colleagues from around the world. Aspects of the work were supported by DOE's offices of Basic Energy Science and Biological and Environmental Research, and the National Institute of Environmental Health Sciences. The Linus Pauling Fellowship and PNNL's Laboratory Directed Research and Development Program also provided support.
Reference: Baer DR, MH Engelhard, GE Johnson, J Laskin, J Lai, K Mueller, P Munusamy, S Thevuthasan, H Wang, N Washton, A Elder, BL Baisch, A Karakoti, SVNT Kuchibhatla, and D Moon. 2013. "Surface Characterization of Nanomaterials and Nanoparticles: Important Needs and Challenging Opportunities." Journal of Vacuum Science and Technology A 31(5):050820. DOI: 10.1116.4818423.