Five PNNL Researchers Named Most Cited
(July 2014)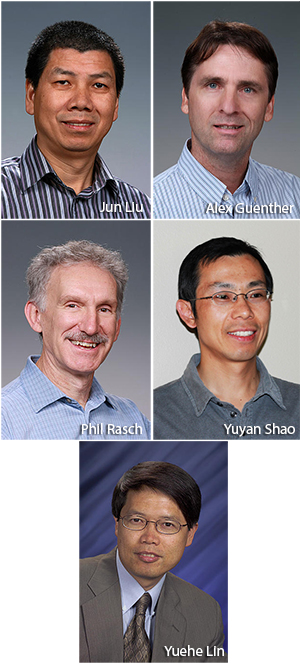 Five researchers at Pacific Northwest National Laboratory have been named to a comprehensive list of the world's most referenced scientists.
The researchers are named in Thomson Reuters' Highly Cited Researchers 2014. The list includes more than 3,200 researchers whose scientific publications were in the top 1 percent of papers receiving the most references. Only 250 researchers in each field were selected based on total citations to their papers published during this period. The ranking was compiled using InCites, a Thomson Reuters analytical tool that combed their database of indexed published papers from 2002-2012.
The five PNNL researchers and their most cited subject areas are:
Click here to see the full list. For more information on how the list was compiled, click here.
See PNNL's news release "Five PNNL researchers named among the world's most cited" for more information.