DOE Calls PNNL "World Leader in Catalysis"
(January 2017)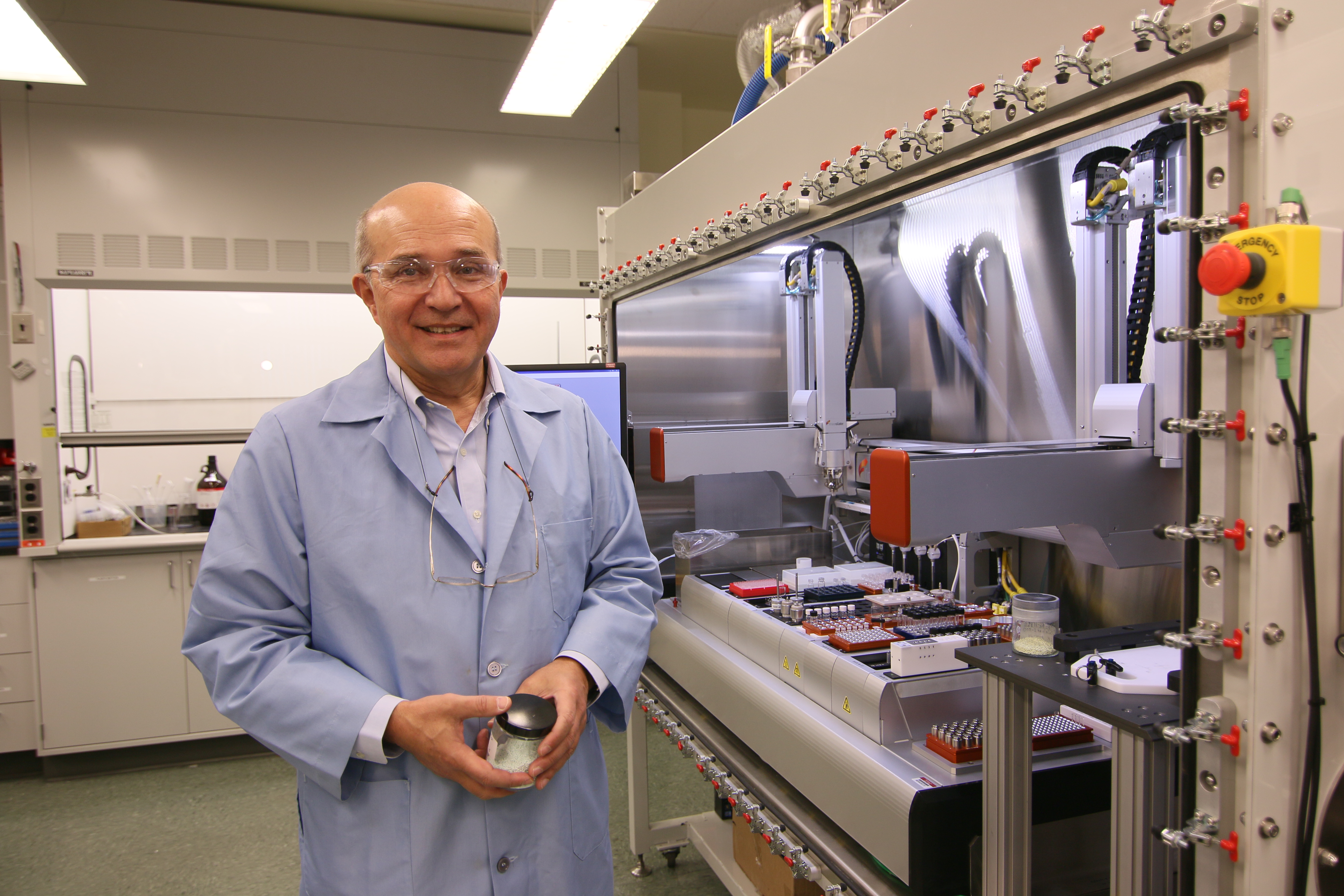 At the Institute for Integrated Catalysis, scientists conduct world-class research. They also connect industrial needs with the Department of Energy's missions.
Enlarge Image
.
Recently, the U.S. Department of Energy Office of Science released their evaluation of Pacific Northwest National Laboratory and, in their report, gave high marks to PNNL's science and technology. The DOE noted the Lab was a "world leader in catalysis, condensed-phase and interfacial molecular sciences, and energy storage research."
DOE praised PNNL's "outstanding performance in bioenergy R&D" and acknowledged the Lab as "a leader in the field." DOE also noted, "PNNL's Institute for Integrated Catalysis provides world-class support for (vehicle) emissions control technologies." In addition, DOE commended the Lab's ability to connect industry need with DOE missions.
The Laboratory's leadership of the Department's grid modernization effort and support for DOE's Quadrennial Energy Review were also singled out and applauded.