The Benefits of Society
The benefit of putting your phone down and working in a technical society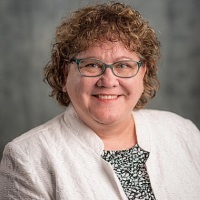 About the author
, Since 1997, Janet Bryant has served as a chemistry ambassador and volunteer with the American Chemical Society. Through her numerous roles on national committees and technical divisions, as well as her 37-year career at Pacific Northwest National Laboratory, this American Chemical Society Fellow has positively influenced the next generation of STEM students.
Every year, the students come. They have bold ideas, strong opinions, and an energy that lights up our labs, offices, and meeting rooms at Pacific Northwest National Laboratory. While here, they learn how to test their hypotheses, operate multi-million dollar instruments, and write articles for major journals. They also learn about what it takes to succeed. A vital part of that success is working in professional societies. Janet Bryant, a research scientist, project manager, and long-term and highly active member of the American Chemical Society, offers her advice to those who want to further their career...
A component of professional life that isn't often talked about is the power of your professional network. There are all kinds of online networking tools, notably LinkedIn. And they are great for expanding your presence and influence globally; they are not to be underestimated as part of your career arsenal. What many colleagues overlook, in today's screen-focused age, is the power of a face-to-face network and how it can help your career and your technical reputation.
Here are the top three benefits of joining a technical society—and then refusing to sit on the sidelines—that I have personally experienced:
Enhance your network


For most people, creating professional relationships is important, and joining a technical society allows you to have a sense of trust, understanding, and belonging. From this, you are able to support and help one another in reaching your professional goals. Technical societies sponsor many events throughout the year that allow you to connect with your peer group. You can share ideas, ask for advice, volunteer to be a speaker or become a member of a committee or task force. Because most technical societies have national, regional, local, or topical conferences, you can participate and have the opportunity to learn about breaking news, learn best practices or new ideas, hear about key achievers, and meet to brainstorm with others who are looking to share and learn new information.

By enhancing your network, you may find a mentor outside of your laboratory to help you with your professional needs or you may be in a position to become a mentor to someone else. I can tell you personally that giving back can be the greatest benefit.

Participating in forums, chat groups, or discussion boards sponsored by the technical society is also a great way to grow your network. This allows you to use your peers as sounding boards, and you will make some great friends with the same interests as you. You're amongst "your peeps."

Broaden your knowledge


Most technical societies provide an enormous amount of access to resources such as case studies, articles, white papers, and books written by experts in your area of interest. Also, access to major journals, magazines, and newsletters is provided as a part of membership benefits. Additionally, technical societies provide links to publications and awards for those who achieve excellence in their field. No matter what your field is, staying on top of all of these issues is important to you and your long-term career.

Take charge of your career


Information about seminars, training, or certification classes that may be suitable for you are available through technical societies. Often these classes can be done through webcasts so you don't have to pay for airfare or hotels. In tight budget years, offsite training is often one of the first things to get cut. And don't forget, listing your technical society membership on your resume is important in that it shows you are dedicated to staying connected in your profession.

In conclusion, whether you are looking to grow your professional community, gain access to current events and topics in your technical area, or have some fun while meeting new people, joining a professional technical society is a major step in the right direction!